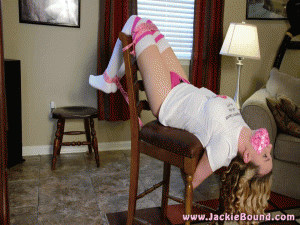 72 photos; 5:55 video
I very recently received an anonymous nastygram via the US postal service. I almost immediately threw the gold envelope away, because it looked like junk mail (I don't pay any attention to solicitations). But, for some reason I decided to open the letter. My jaw dropped and my heart sank when I read it. Whoever sent it has decided that I must be XXXX to be doing what I am doing and I need to quit before I screw up my family. Let's just forget what this says about my husband who is demeaning me by XXXX me to do all these terrible things. Let's also forget the fact that the unknown poltroon didn't even bother to read the about me part of my website or my profile on FetLife before forming their erroneous opinion. The letter was not signed and even came from an anonymous address, so I could not track the sender. I got into a funk for about two days worrying about this letter, who sent it and what impact it may have on my life. I wondered what chicken heart could have written such an awful letter and not even be man enough to sign it. After consulting with some trusted friends, I was able to get the situation in perspective. And, my one friend (who is a very smart guy), said I should do a set with a t-shirt that says, "Judgemental Cowards Can Kiss My As*". What better way to respond to someone who doesn't show their face?
So, I ordered a t-shirt and even had the website address printed on the back. Of course I ordered some cute matching thigh high socks to go with my sassy t-shirt and pink panties. And, the set is simple. Not XXXX. I am merely lying on a chair with my legs to the back of the chair. My legs are tied to the back and my arms below me. And then, I am effectively hogtied over the chair. Johnny gives me a pink duct tape gag that matches my t-shirt as well.

For the record....I am pretty strong willed. There may have been a point in my life where I would have done things to appease other people. But, let's just say I am older, wiser and less prone to putting up with the drivel and nonsense of others. I would not be involved in this lifestyle if it did not hold value for me personally. For the past 13 years, I have made myself available to anyone who asks for help in their pursuit of the "safe, sane and consensual" of this lifestyle. I have given advice on how to introduce someone to bdsm, materials to use, pursuing careers in bdsm, etc....I have produced and distributed thousands and thousands of pictures (a lot of them for free over the years) of myself in bondage to show the world how fun, creative, and enticing bondage can be. It can be a big part of a healthy, passionate relationship if you let it be. And, I'm in it for life. Sending uncredited hate mail is not going to change a thing. As a matter of fact, it may even make me bolder.

There you have it! You can hate me all you want... but... next time, give me a return address. That way, I can send you a manifest piece of my mind (if they allow that to go through the US mail these days)! ;)