Video Contact Sheet
Members:
Stream this video
Download this video
Download this Photo Set

Not a Member?
JOIN INSTANTLY


Access Everything On This Site for ONE LOW PRICE



Or
Buy this VIDEO Individually
Buy this PHOTO SET Individually



Bound MILF Orgasms!

17 photos; 12:57 video




Rachel is tightly tied to one of the posts of her four-poster bed. Totally nude, she's enjoying her struggling, but curious as to why Sandra left her right leg unfettered from the bondage. She knows Sandra as something special planned, but doesn't know what. The curiosity overcomes her and she starts calling out for her lover. Sandra enters wearing super-tight sexy vintage shapewear…Rachel immediately approves. Sandra starts to play with Rachels huge tits. Their tongues battle as their lips meet in deep kisses. Sandra's hands explore Rachel's beautiful buxom body, fondling Rachel's round boobs and hard nipples. Her fingers and mouth make their way down Rachel's body until ultimately Sandra's fingers begin to explore Rachel's pussy. With moans of pleasure Rachel signifies that she's ready for the main course, a new vibrating magic wand! Sandra uses the device to bring Rachel to one delicious orgasm after another! Rachel is able to move her free leg to accommodate more of the devices head…"So that's why Sandra tied me this way!" she muses to herself. After her orgasms their lip meet again, this time punctuated by a promise from Rachel that next time, she'll return the favor to Sandra... THis video is courtesy of Sandra's own site SandraSilvers.com!
Video Contact Sheet

Members, click on it to download the video
Not a member? Join Instantly!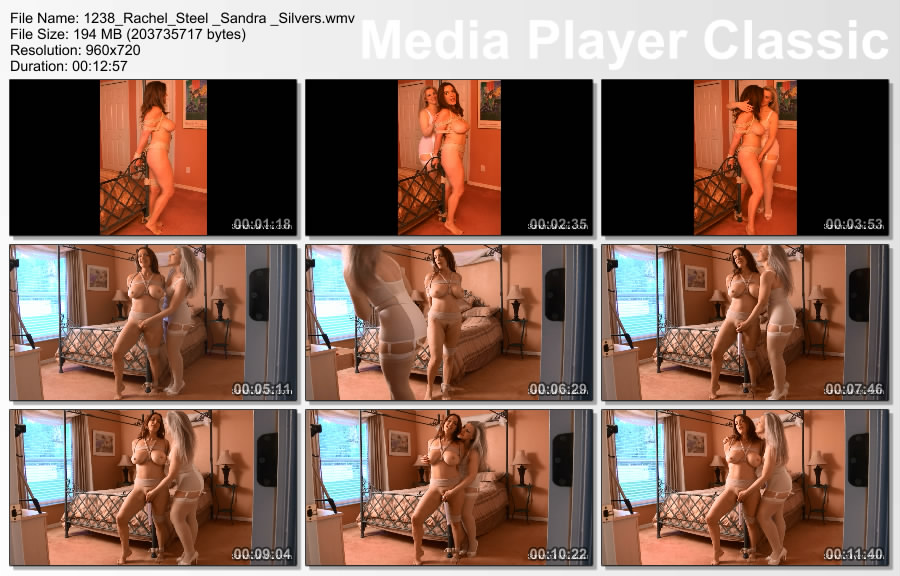 Photos in this Update
Members, click on any thumbnail to download the entire set!
Not a member? Join Instantly!


| FREE Previews & Updates | Members - Log In | JOIN INSTANTLY |



18 U.S.C. § 2257 Record Keeping Compliance Statement can be found by clicking here

Technical or membership inquiries - tech@XSiteAbility.com