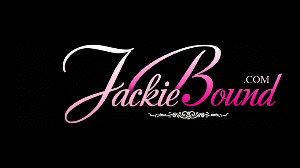 48 photos; 11:36 video
I decided to order this red wine colored lacy lingerie to wear for Johnny on Valentine's Day. Needless to say, he liked it. He always like it when I wear thoughtful lingerie with matching bra, panties, garter belt and stockings. The matching high heels is a bonus.
Naturally, he had come up with a surprise for me as well. He decided he might make a metal device to secure me to for some bondage scenes. I love it when he gets crafty.
He has me kneel in front of his pole :) and he is nice enough to put my white bear rug under my knees. Then, Johnny ties my arms together behind the pole and then my legs together behind the pole. He stuffs my mouth with mouth packing and continues to wrap a large amount of clear tape around my head to secure the packing. Wait a second.....I thought this was going to be romantic! Guess, I just have to go with it, since I can't get away now! :)