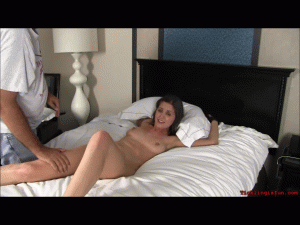 13:23 video
Starring Chrissy Marie
---
Chrissy Marie now finds herself nude and spread eagle. In this position, she has her most ticklish spots open and vulnerable. She has such pleading eyes and is begging, saying "Please no" almost all the way through the filming. She is one that, by her expressions and pleas could melt the heart of the most vicious tickler. But LB is one that can power through it, and practically bring her to tears when he focuses on her worst spot! We will definitely have to have her back at some point!
---
Chrissy Marie is available for custom video work. Shoot us an email to order yours today.
---
Come on in and enjoy lots of downloadable or streaming full length feature video's of today's hottest ticklish model's for one low price. Updated several times a week in stunning HD quality.
---
Brought to you by Ticklingisfun