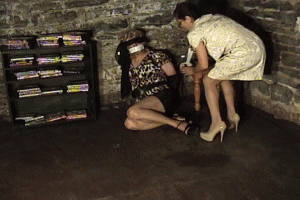 67 photos; 14:00 video
"Harmony Revivals", A Series all about the re-making and re-creating of scenes taken directly from videos released by my biggest influence, the legendary Harmony Concepts.

In this first installment, which sets up the rest of the series, I play a local housewife, who is captured by a down and out video producer, who has had her eye on me for quite sometime. It seems The Producer has decided to re-create scenes from Harmony Concepts videos, and I am the one she has chosen to be the bondage model for her videos.....against my will. I am blackmailed and XXXX to agree to be a bondage model for 10 scenes and videos, that The Producer plans on selling and making a fortune! Of course, this is all being done without my consent! Somehow, I have become "The Harmony Bondagette"!