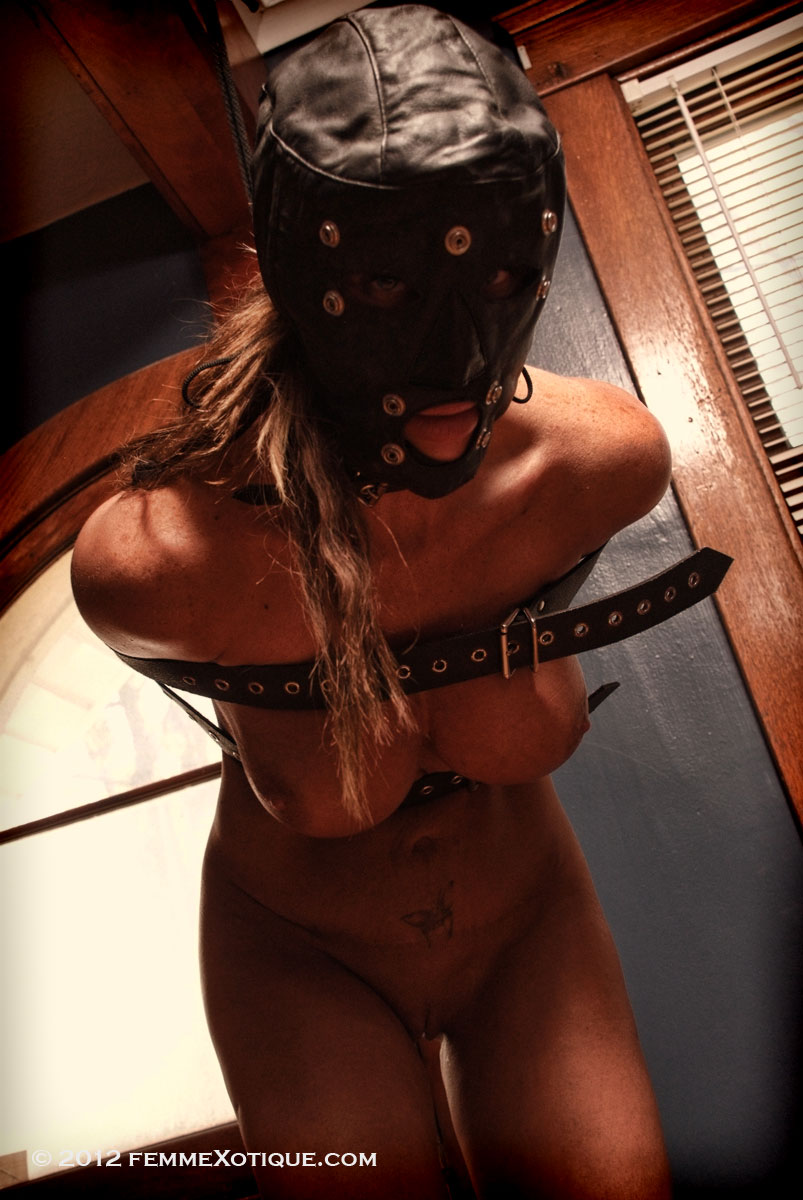 19 photos
One of the key elements in Jaime Knotts' visit to femmeXotique was her insistance on fighting the vibrator. She never wanted to let us see that it turned her on.
That's OK. We covered her head with a leather hood, allowing only an opening for her mouth, and bound her arms behind her back in a position that required her to bend over.
Then, we fired up the buzzing vibe and teased her with it. Sometimes she got to feel it, other times not. In the process, she spent a lot of time panting through that mouth hole, ultimately hanging on the ropes after she'd had all she could stand.
© femmeXotique.com
All rights reserved