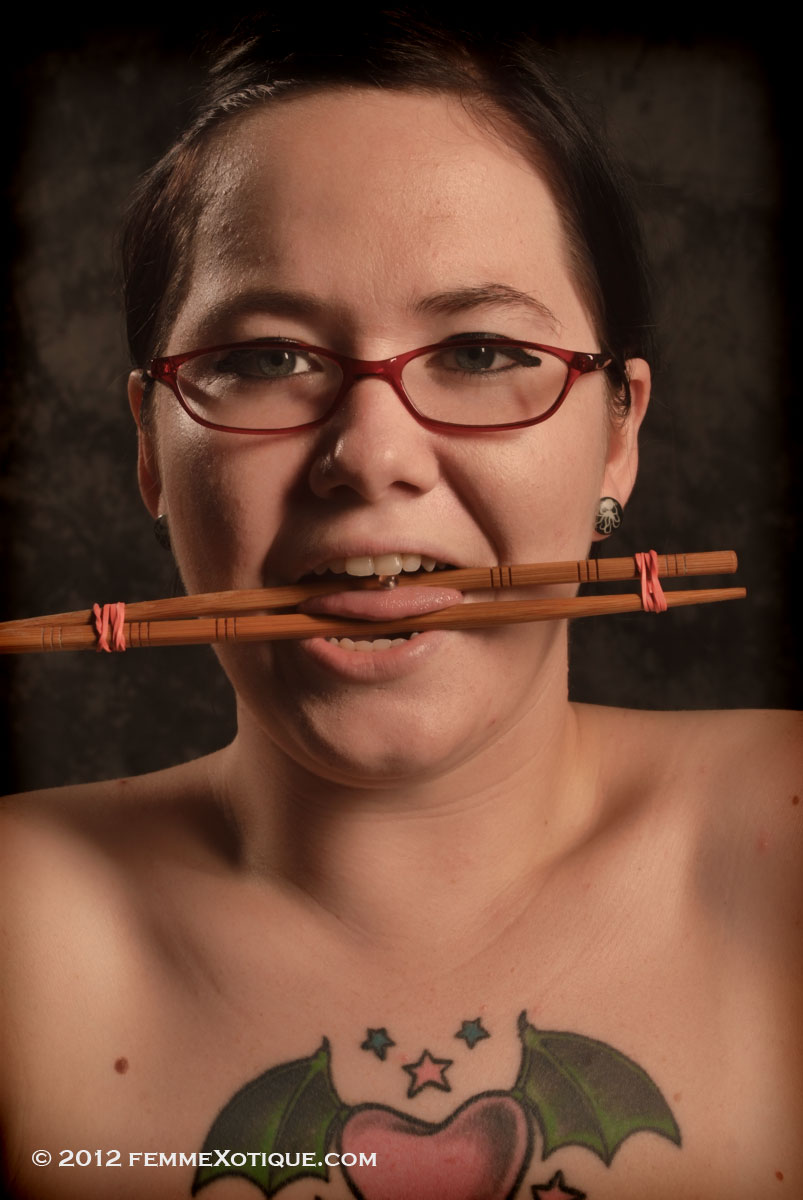 Sometimes a masochist shows up, hoping to elevate her ability to absorb pain. Dollface Deadsy was one of those. She wanted to have her breasts worked over in bondage and with whips, crops and clamps. Eventually, she got all of that and more.
What she didn't count on was how much energy such suffering sucks out of you. This is the beginning of her session. We did a few warm-up photos, just to get her familiarized with the kinds of things that would be happening.
You'll see her responses (and when she shuts down from too much pain). It's a fascinating look at a young woman delving into her own limits. Enjoy.
© femmeXotique.com
All rights reserved