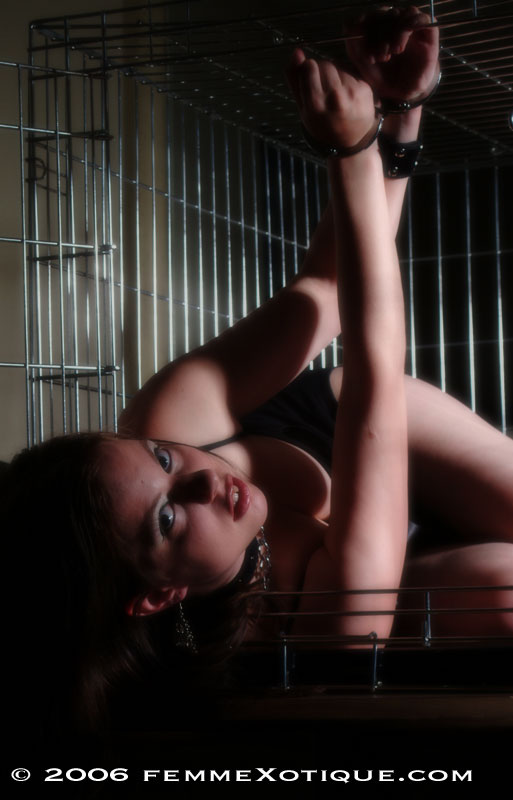 24 photos
The scene was a little room at a hotel in Toledo. Suede (who went by "S" then), entered with the dom who was in charge of her for the weekend.
She sat quietly as we discussed what we'd do with her that evening. After a bit of shuffling through the metal items on hand, we began. She posed with the mousetraps and dental gag. She bared her breasts so we could snap those traps on her pierced nipples.
After we set up the cage on a counter top, she crawled inside, to show off for us. Posing seemed to be what she did naturally, so we added a few tests.
All in all, a fun experience with a cute little lady. So, we sat and chatted awhile, that dom and I, until it was time for them to leave.
© femmeXotique.com
All rights reserved