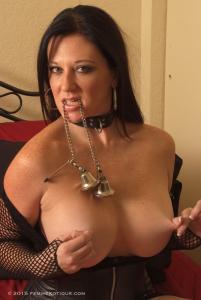 41 photos
Gia's visit to femmeXotique was certainly eventful. She brought some toys, some neat outfits and a wicked sense of adventure.
That made it quite easy for us to put her in compromising positions, play with her lovely breasts and, ultimately, to open her up for your inspection. She acquiesced to everything, the way a good sub should and hung around for lots of OT play.
Isn't that what you like? Somebody who's dedicated to her craft ... and to your pleasure?