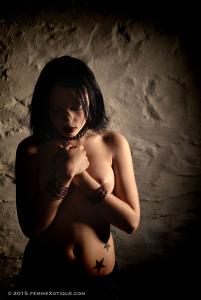 45 photos
MoyMoy is a cute little lady in northern Ohio. When we did this set, it was the summer after her senior year in high school.
Learning the ropes (or whips and chains) of BDSM seemed to fascinate her. She was already into lots of edge play (literally), so this was just an extension for her.
As you can tell, she makes a beautiful bondage subject. In fact, she makes a beautiful subject of just about any kind. Funny thing is that a lot of photographers are going to be unhappy, because the was her first, last and only BDSM shoot with nudity. We did another a couple of years later, and that's going to get under some people's skin, too.
So sad. (not)