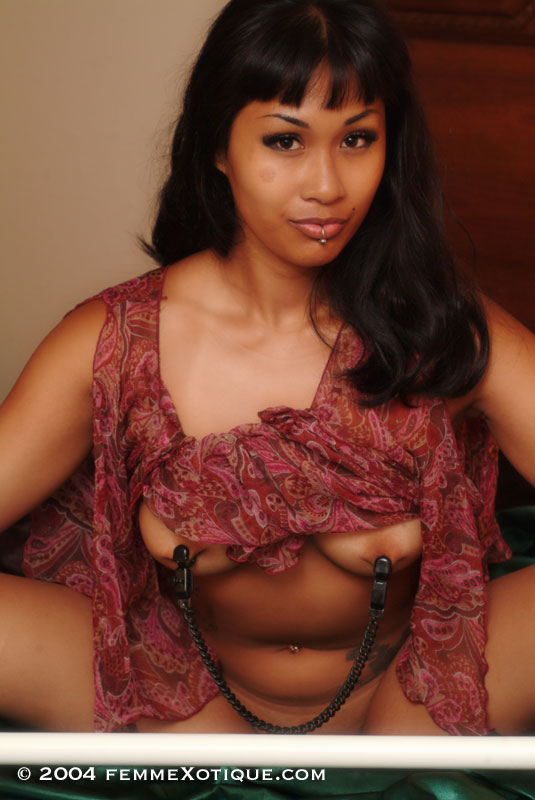 33 photos

Talk about a rough day. DL had been out shooting stuff for her site, for femmeXotique and for Private Ivy. The little girl had been working her butt off, but she had one more set to do. This one.
After being manhandled (and woman handled) all day long, Dragon Lily was getting cranky. She didn't much like this final set, because she was tired, it was uncomfortable, and we were peering up inside her in parts of the set. But she's a real bondage princess, so she knows that when things get tough, you just roll with the flow.
And roll, she did. Spreader bars, gags, drool (one of her specialties, it seems), elbows together, legs spread. You name it, this gal handled every test with very little problem.
As practitioners of the bondage arts know, however, the mental state of the person being bound has a lot to do with the results. As mentioned before, this was a bad time for Lily. The heat of the earlier shoots and the shock to her system of switching from glam to bondage really did take its toll.
All this makes her passive, submissive demeanor all the more tantalizing. Each time the camera turned her way, she looked into it, imploringly, just hoping that this would be her last test. All DL's sense of humor had long sense evaporated. Her jaw was aching from gag after gag.
And so it went. ... This was her final set, so she would make it good.
No matter how bad she felt.

© femmeXotique.com
All rights reserved.