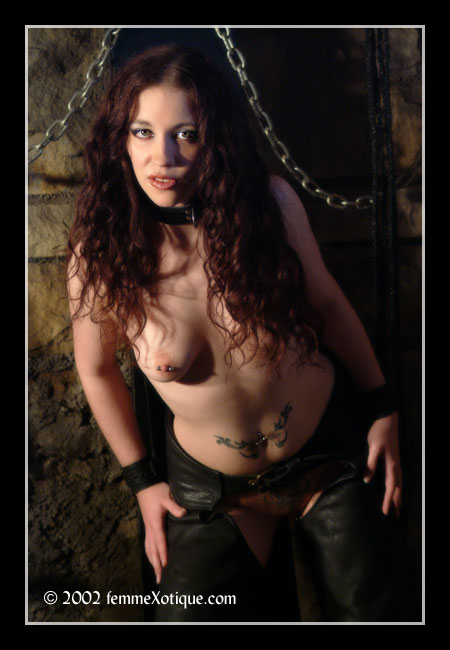 19 photos

On this particular visit, Kelly Lynn was making her second trip to the femmeXotique dungeon. But this time, she would get far more intense. Starting of with her little-girl plaid skirt and "Fashion Whore" tee, she had a chance to tease and please as she tugged on that delicate clit ring.
But such naughtiness has a price! That was being chained to the cross, stripped, roped and clamped. Using the clover clamps felt like having her nipples pierced all over again, she said. And draping them from her lower lips left her rigid with the sensations.
A little later, though, when she looked at the images, she just smiled. We held off on the tight shot of the clover clamps on her pussy till the very end. "Damn," she said. "As much as that hurt, I was gonna be pissed if you didn't get a closeup!"
The shots of Kelly in the leather chaps gave her a chance to strut a little. She was so damn proud of herself. Hmmm. Looks like she's ready for more, doesn't it?
© femmeXotique.com
All rights reserved.