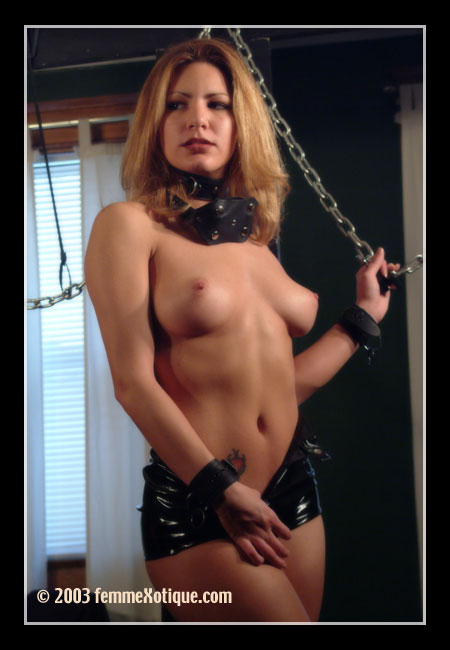 37 photos

Sometimes, it's great to have a pro hanging around. That became obvious when Jenni Lee came to visit femmeXotique this winter. A beautiful near-blonde, with a great mouth and amazing breasts, she just oozes submission as soon as you strap on the collar and cuffs.
She's totally willing to please. The penis gag that has weirded out so many women slid right into that willing mouth. She stretched and gyrated at command, all the time listening for any hint or suggestion that she do something different. You may think that all models are this way, but Jenni Lee takes the art of following direction to its ultimate. So, enjoy this lovely beginning of her torment. The hardware on her labia, the weight from her nipples, the enormous gags rammed into her face. She enjoyed it all. So, we'll have another, more artistic, darker set coming soon. She gets a little more than she expected, but came through the endorphin rush with a smile on her face. Again.
© femmeXotique.com
All rights reserved.