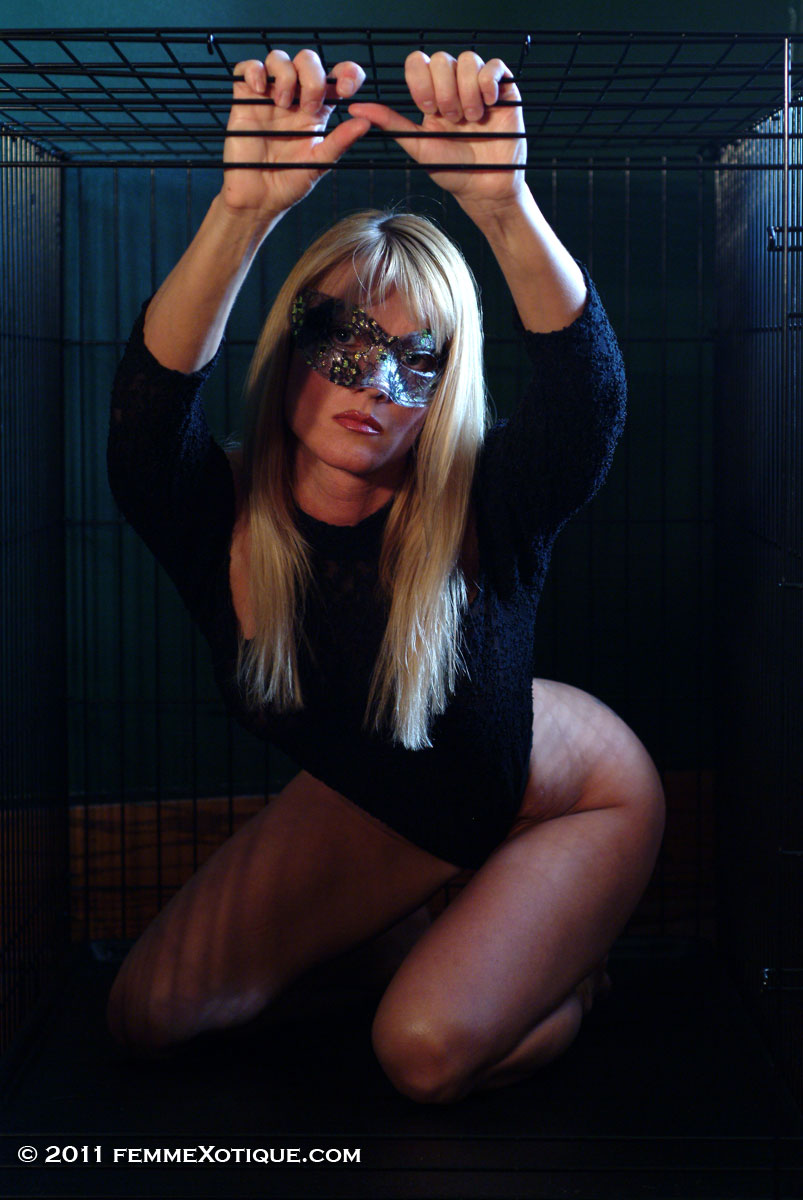 31 photos

All during her stay at femmeXotique, Traci Tropics had showed a rather aggressive attitude. She endured severe nipple torture. She was bound to a cross, chained in place and even flogged. But she still showed this stubborn streak.

Surprisingly, the one thing that got to her was confinement. When we shoved her back into the cage, she tried to put up a brave front, but it was clear that the stiffness in that spine was weakening.

As the daylight faded, we left her in the cage to think about her misdeeds. Awhile later, we came back, turned on a spotlight to blind her. All she could see was black and the spotlight. That's when we started barking out orders. We had her pose in different ways, and then we told her to take off that cute outfit.

"You can leave your mask on," we told her, and she complied slowly and hesitantly.

Eventually, she was nude, cowering under the bright light, but most of her in shadow. We made sure she turned into the light so we could capture her humiliation.

Then it was time for cuffs, and Traci was left ... confined and cuffed ... to think about what might happen to her next.