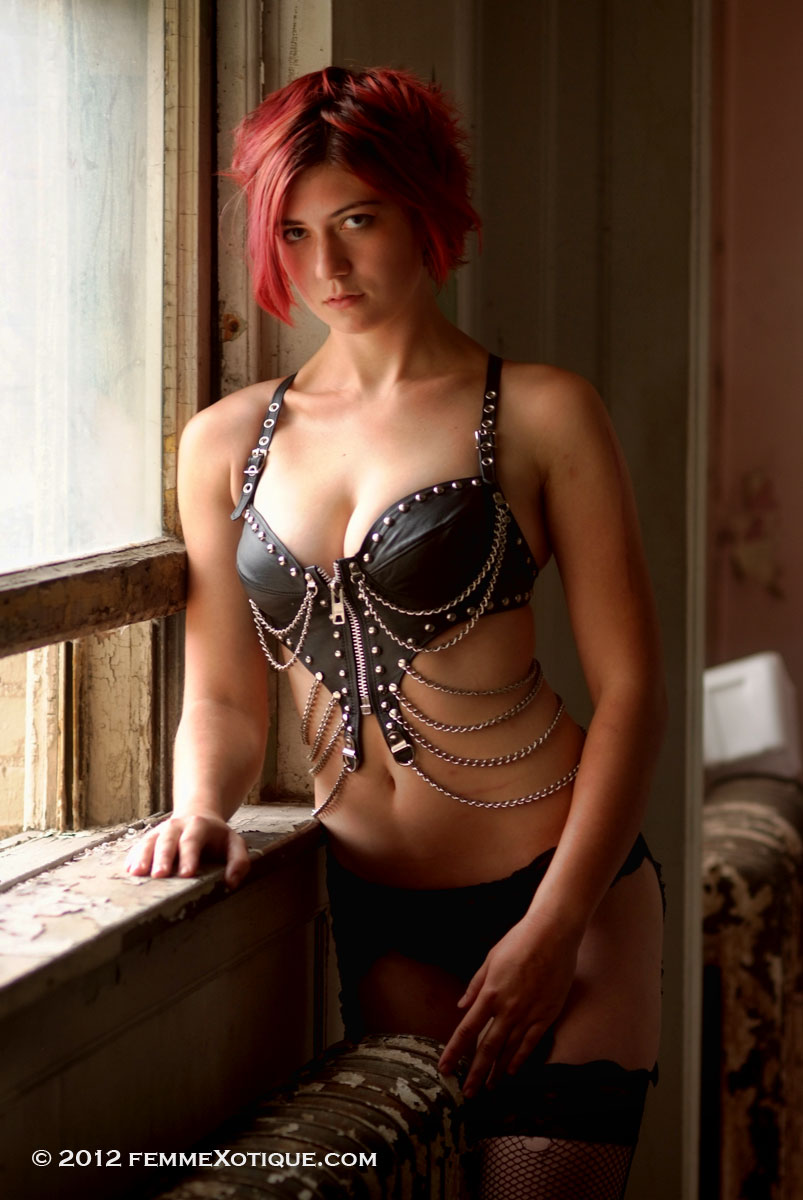 23 photos

Sometimes, simple is good. Ana Tev (as she goes by on FetLife) was my first shoot at DEAC awhile back. We staked out a spot in a bombed-out section of the building used for the shoots, and got to work.

Having just met, it was interesting to watch her as she handled the various challenges. Getting naked in front of a bunch of strangers who were wandering around the area, having ropes and clamps applied by a total stranger ... and then having to remove them on camera.

All little things. All things she'd done in private. Yet, there was an edge as she dealt with the situation.

Finally, we finished with some pretty shots of her by the dim light of the windows.

So, beautiful lady, great figure, destroyed room and a bit o' bondage. Hope you enjoy.

© femmeXotique.com
All rights reserved.