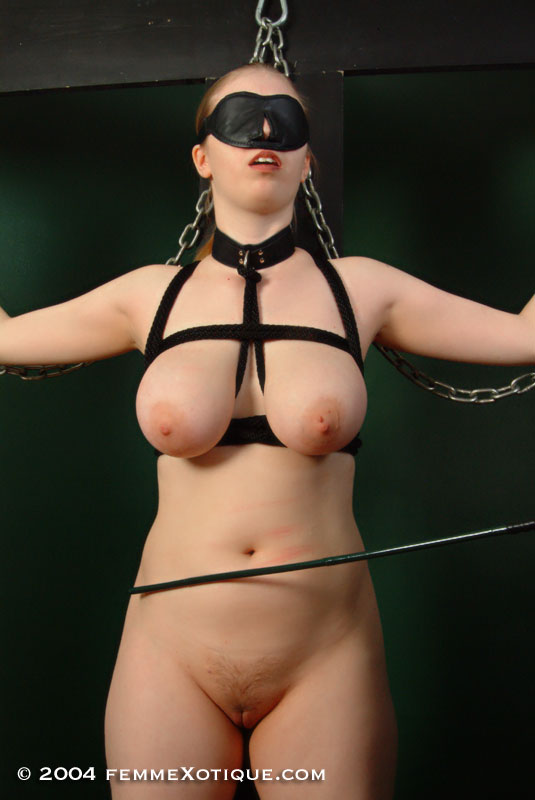 41 photos

"Hi, I'm Ami...
And I love to be whipped."
Whoa! With an introduction like that, who wouldn't be intrigued? So, after about a month of back-and-forth, schedule problems and other mishaps, Ami finally showed up at femmeXotique one Sunday.
She made it clear that while she loves the whipping, caning and everything else, she can't show her entire face at the same time that she bares her body. Hey, everybody has limits. Well, most everybody.
After a little warm-up XXXX, Ami bent over a bench, offering her ass for caning. Again and again, the cane came down. She had her SO along for safety (or was it some other reason?), but she showed more willingness to suffer than he probably expected. Welt by welt, she accepted the blows, finally asking if she could bend her back differently, because that was getting sore.
Why not? It just meant another round of punishment before she rose, felt how hot her ass had become and smiled. Then, she posed, moving her butt around to show off the marks. Ami definitely liked to be punished on the butt.
Of course, her other limits have to do with those magnificent breasts. They're very tender, she says, so she doesn't like to have them tied or clamped. OK, and what does that have to do with us? We promised to be (reasonably) careful, and she agreed to some rope and then to mild clamps.
Pretty soon, she was taking blows to the midsection, at one point almost losing her balance. Her reddened stomach didn't cause her any problems. But a few light red marks had her begging for us to stop on her tits. (Again, we all have some sort of limits.)
But Ami was still ready for more battering, so we took up a crop and the cane to continue her onslaught.
By the end of this round, Ami was a little dizzy, a little out of sorts. So, we gave her a break, let her look at some of the damage on the computer. And then we took her back for more.
It certainly seems that Ami offered a true assessment of her tastes. She definitely loves to be whipped.
© femmeXotique.com All rights reserved.