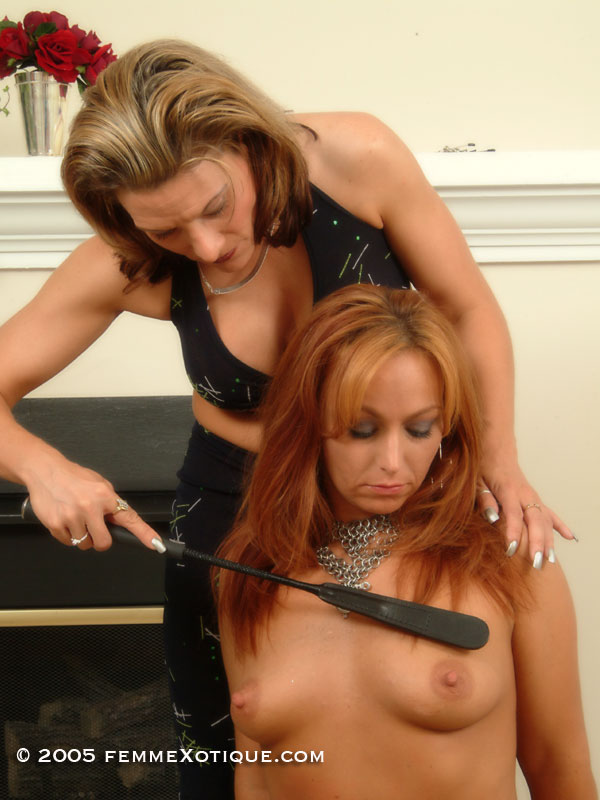 42 photos

Beauty is a lovely little submissive, and Toni is just naturally bossy. Putting them together should have been perfect from the outset.
Who would have thought that Toni would be hesitant about using the whip? Or that she would enjoy the soft touch of Beauty's body more than watching her shiver in anticipation of blows.
That's what happened, so it took a little encouragement for Toni to break out of her concerned mind-set and realize that Beauty not only liked to be dominated, she needed it.
Once that became clear, it was much easier for Toni to inflict some damage and to use Beauty any way she wanted.
© femmeXotique.com All rights reserved.