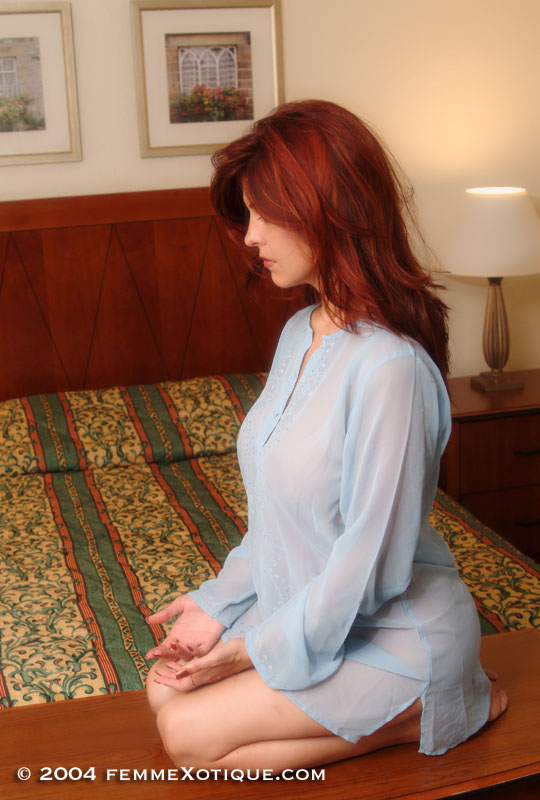 42 photos

One of the fun things here at femmeXotique is meeting new girls who are just beginning their exploration of the "dark side." These shiny young faces and bodies are exquisite, and it's delightful to show them as they play with things outside of their "normal" lives.

So it was with Sasha Hall, a newbie brought to the dungeon studio for some portfolio photos. She was the perfect little princess, willing to show off the nubile body of a girl just out of her teens and ready to open herself up for examination by others.

Her exhibitionist tendencies showed from the get-go, as she coyly showed off her sweet little tits. She loved the way the metal of the collar and cuffs felt on her skin, and the way it warmed up with her body temperature.

Gradually, she showed off every part of her body, loving to please her boss and the photographer. She wasn't quite prepared for the clamps on her pussy, but dealt with it like a pro.

Wait till you see how she worked with leather, blindfolds and other implements.

Sasha was one submissive totally willing to please.

© femmeXotique.com
All rights reserved.