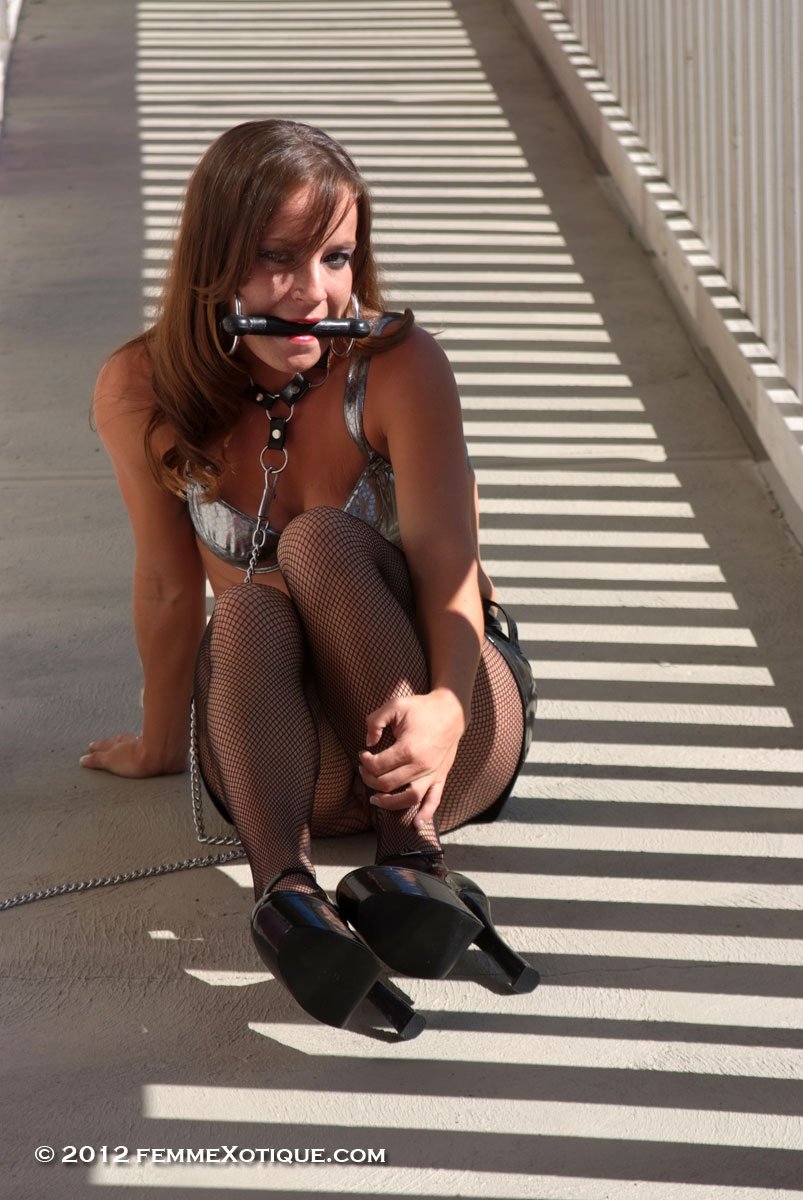 56 photos

... And private torment.

Services for goods is an age-old business, and we had what Kira wanted. So she got it in return for some bondage play.

Why not start off bold?

First, we decked her out like a XXXX. Short skirt, insanely high heels and a top that just kept her legal. Add a bit gag, and you've got a sight worth seeing, especially on the hotel balcony as traffic streamed past. Who knows how many people looked up to catch a glimpse of Kira. They must have been extra pleased as we had her raise that oh-so-mini skirt to show off her pussy through the wide mesh of her fishnets.

After we'd had our fill of that, we took her inside to begin a round of breast torment, cropping and XXXX that left her quite spent. And yet, she still had some energy left to do a little showing off for us ... and you.

Kira's other excursions into the world of bondage are at least as fun as this. Stay tuned.

© femmeXotique.com
All rights reserved.