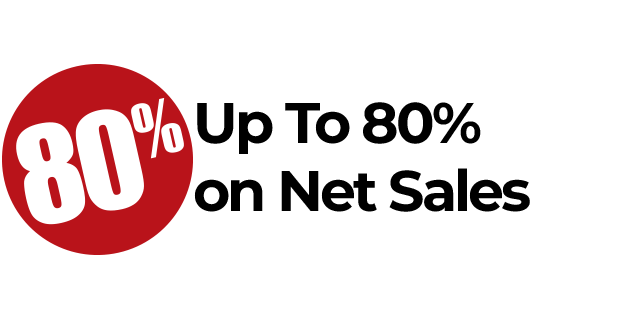 A Payout Structure Geared Towards Your Growth and Success
XSiteAbility.com is proud to have a payout structure that is truly progressive. Literally, as you grow your business, you increase your percentage of earnings. Instead of a one-size-fits-all percentage split (currently the industry standard 60/40), we INCREASE YOUR CUT and DECREASE OURS as your net sales grow.
Your earnings per sale can go all the way up to 80% based on your sales volume.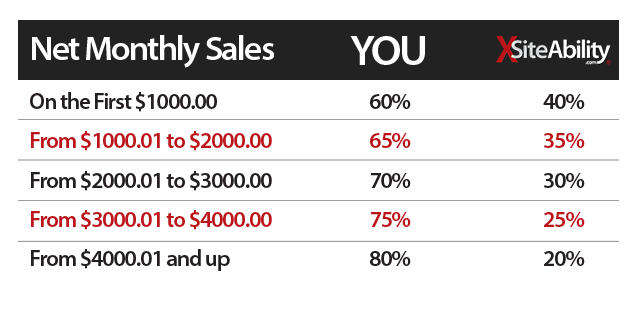 Monthly Payments.
Consistent and Reliable.
Payments for your sales happen on the first business day of each month. Clients in the United States have direct deposit available, straight to your bank account - with NO MINIMUM PAYOUT. Clients within the US can also have a check cut and sent by USPS that day. International clients have their funds delivered via electronic means. Arrangements can be made for direct bank transfers of large payouts if the client prefers.
XSiteAbility.com will pay the user 60% to 80% of the monies generated by the clients account after the obligations to the credit card processor (CCBill.com ) have been satisfied, approximately 10% of the gross individual transaction. It's the only fee there is. Nothing more, ever.